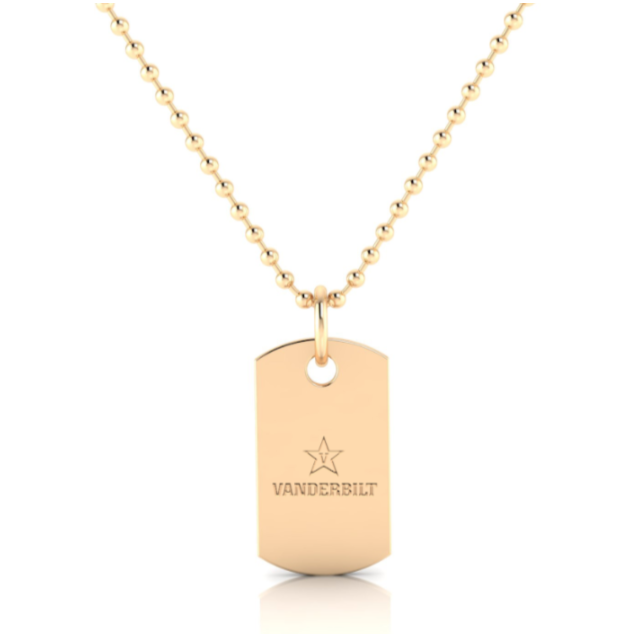 Vanderbilt Squadra Pendant 02
Introducing the Vanderbilt University Squadra Pendant, a luxurious and stunning piece of jewelry that any Vanderbilt University fan would be proud to own. Made from high-quality materials, this pendant comes in two gorgeous options: Gold Vermeil, and 14kt Yellow Gold.
The Gold Vermeil option is plated with 18kt gold, giving it a warm and inviting glow. It's a stunning addition to any jewelry collection and is sure to catch the eye.
The 14kt Yellow Gold option is the ultimate in luxury. Made with the highest quality materials, this pendant is a true investment piece that will last for generations. It's perfect for those who want to show their Vanderbilt pride in the most elegant way possible.
This pendant is expertly crafted and beautifully designed. It's a must-have for any Vanderbilt University fan or alum. Order yours today and wear it with pride!