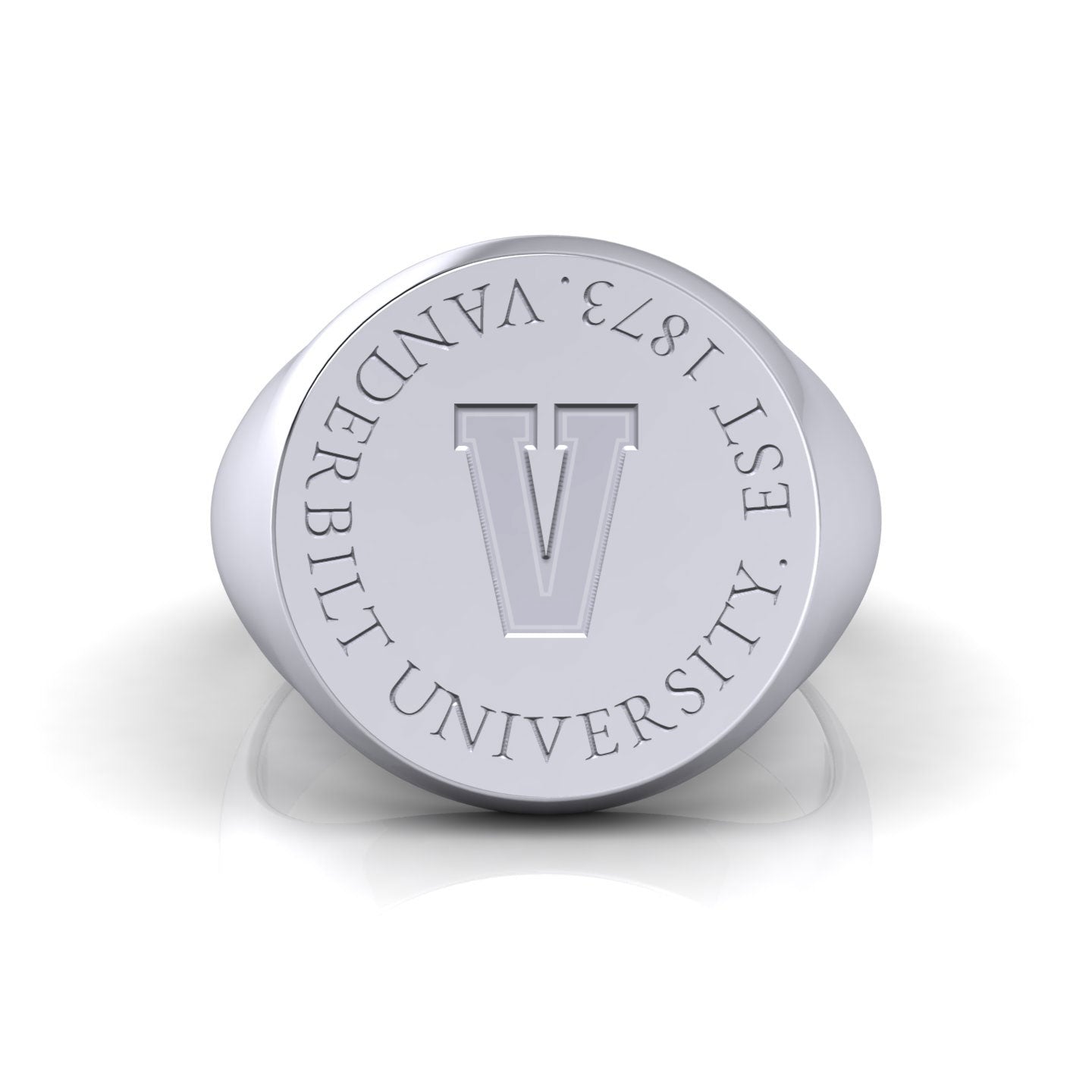 Vanderbilt Statement Class Ring
The Vanderbilt University Statement Class Ring is a stunning symbol of your academic achievements and dedication to your alma mater. Crafted with the finest materials, this ring features a bold and elegant design that is sure to make a statement.
The ring is available in three options - sterling silver, gold vermeil, and 14kt yellow gold. The sterling silver ring is sleek and modern, perfect for those who prefer a minimalist look. The gold vermeil ring features a luxurious gold finish over sterling silver, adding a touch of sophistication to the design. The 14kt yellow gold ring is a classic choice, with a timeless appeal that will never go out of style.
Each ring is customized with the Vanderbilt University crest, prominently displayed on the top of the ring. The crest is richly detailed and expertly crafted, with intricate engravings and a raised design. On the sides of the ring, you can add your graduation year and degree program, making this ring a truly personalized memento of your time at Vanderbilt.
Whether you're a recent graduate or a seasoned alum, the Vanderbilt University Statement Class Ring is a must-have accessory for any Vanderbilt fan. It's a tangible reminder of your hard work and dedication, and a beautiful way to show your love and pride for your university.