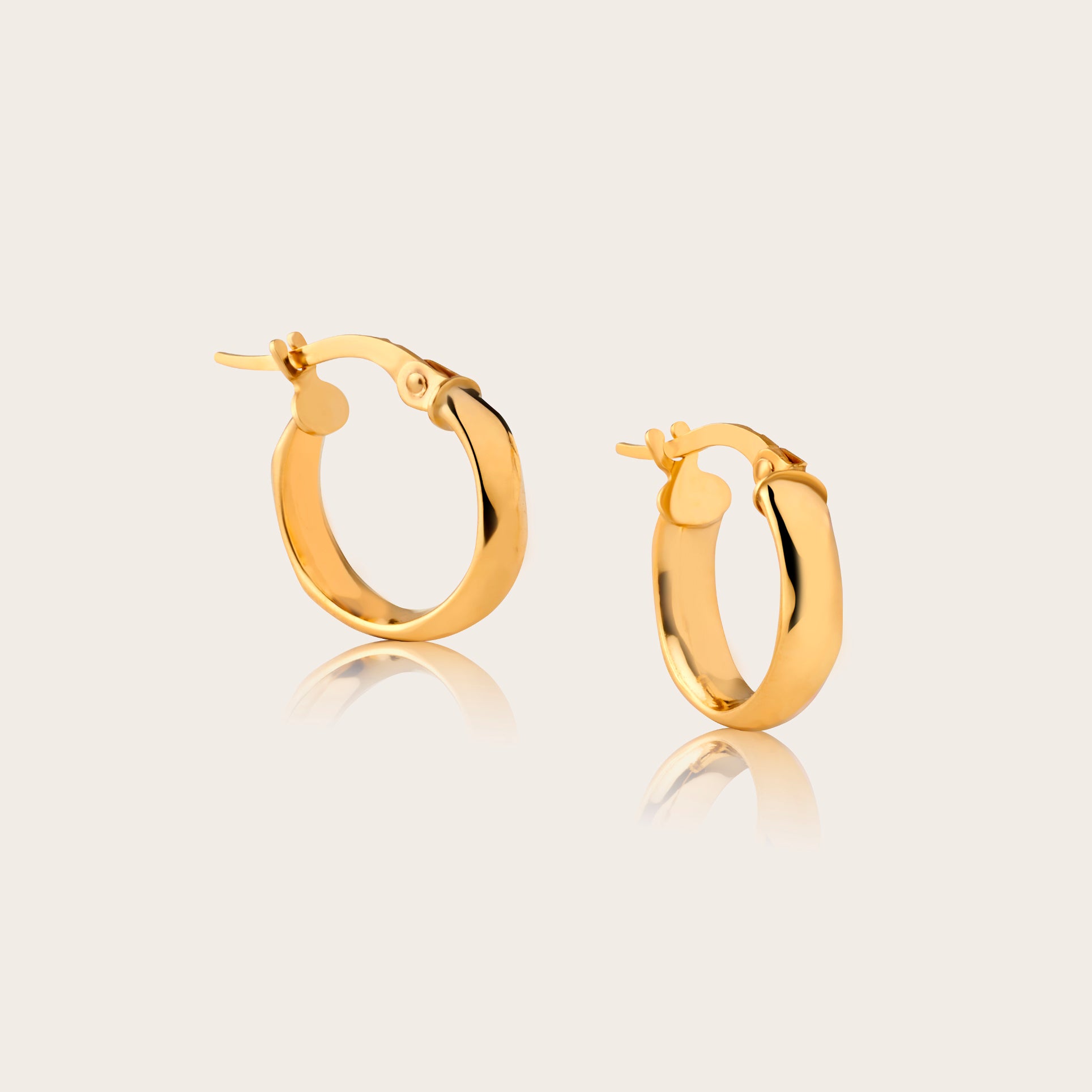 Introducing our Wavy Mini Hoop – the perfect addition to your everyday jewelry collection! Crafted from high-quality 10kt Yellow Gold, this piece is not only durable but also exudes a luxurious and sophisticated vibe.
The hoop measures 12 mm in width and 3 mm in thickness, making it a subtle yet striking statement piece. Its unique wavy design adds a touch of playfulness and fun to your look, making it suitable for both casual and formal occasions.
With a sturdy clasp, this Wavy Mini Hoop is easy to put on and take off. Plus, it's incredibly lightweight and comfortable to wear, even for extended periods.
This piece is also a great option for gifting to a loved one. It comes packaged in a sleek and elegant box, making it a perfect present for birthdays, anniversaries, or any special occasion.