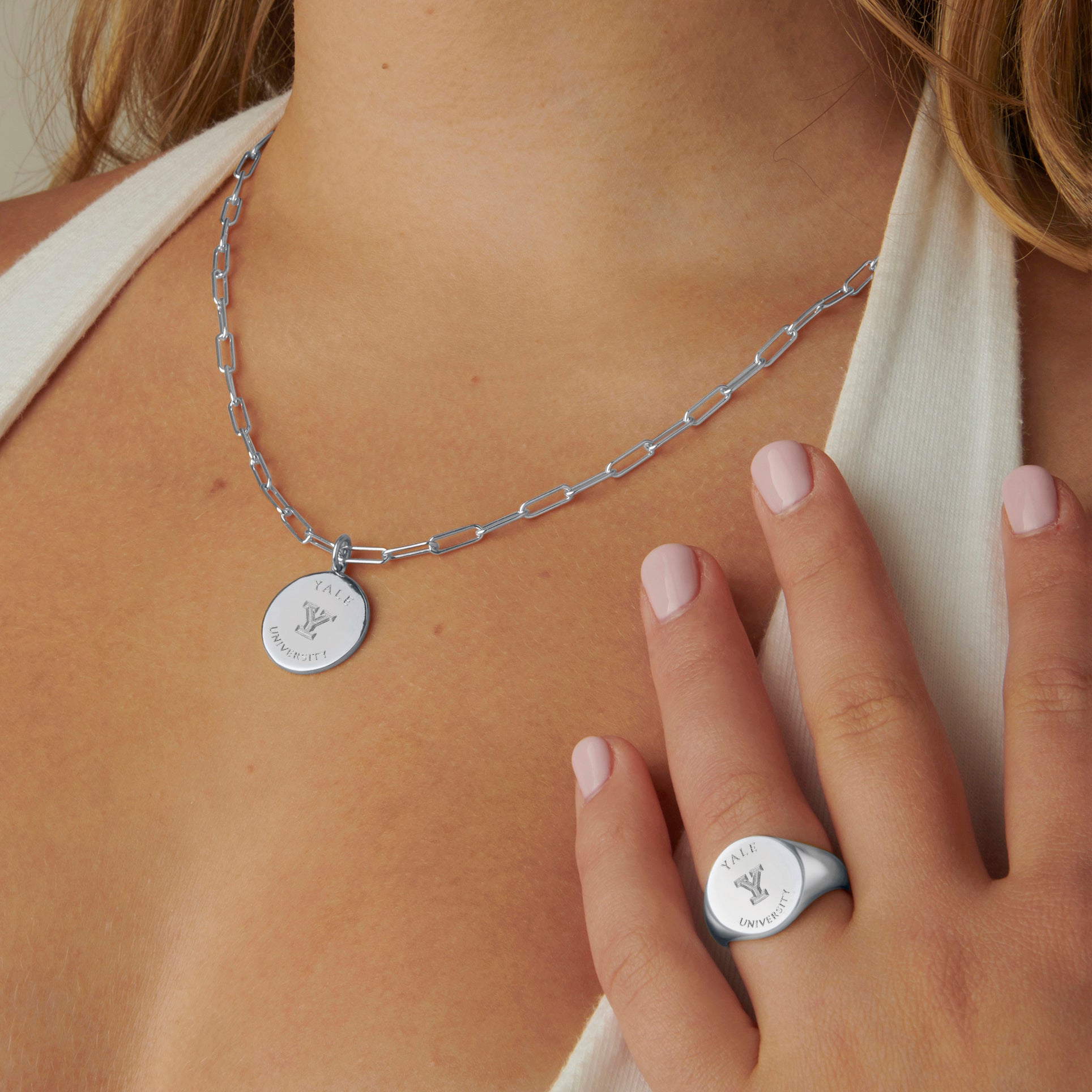 The Yale University Circle Pendant is a beautifully crafted piece of jewelry that pays tribute to one of the most prestigious universities in the world. Made from only the highest quality materials, this pendant comes in three stunning variations: 925 Sterling Silver, 18kt Gold Vermeil, and 14kt Yellow Gold.
Each pendant features a delicately crafted circle design that showcases the iconic Yale logo in the center. The intricate details and precision of the pendant make it a timeless piece of jewelry that can be worn always.
Whether you are a proud Yale alumnus or simply a fan of the university, this pendant is the perfect way to show your love and support. It also makes an excellent gift for students, graduates, or anyone who cherishes the rich history and tradition of Yale.
Crafted to the highest standards of quality and beauty, the Yale University Circle Pendant is a must-have accessory for anyone who loves this legendary university. With its elegant design and luxurious materials, this pendant is sure to become a cherished piece in any jewelry collection.