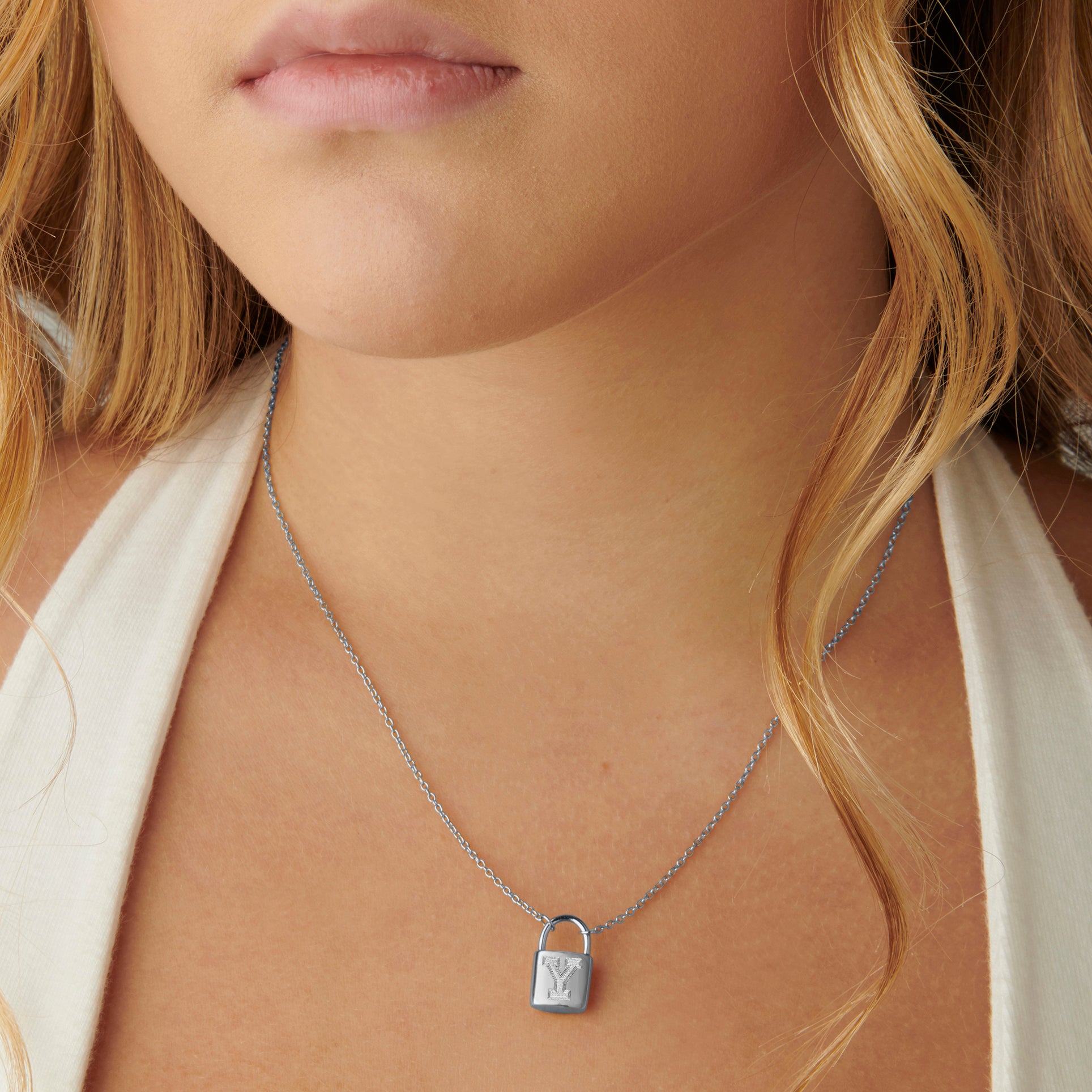 The Yale University Padlock Pendant is a luxurious and stylish piece of jewelry that will make the perfect gift for any Yale alum or fan. Crafted of 925 sterling silver, 18kt gold vermeil, or 14kt yellow gold, this pendant is designed to capture the freshness of today with the historic significant of Yale.
Featuring the iconic Yale University logo, this pendant is a true symbol of Yale pride and heritage. The design is finely detailed and expertly crafted to ensure that every element is rendered to perfection.
No matter which finish you choose, the Yale University Padlock Pendant is a must-have for any Yale fan or alum. It comes with a sturdy and durable chain that will keep it securely in place, making it the perfect accessory for any occasion.