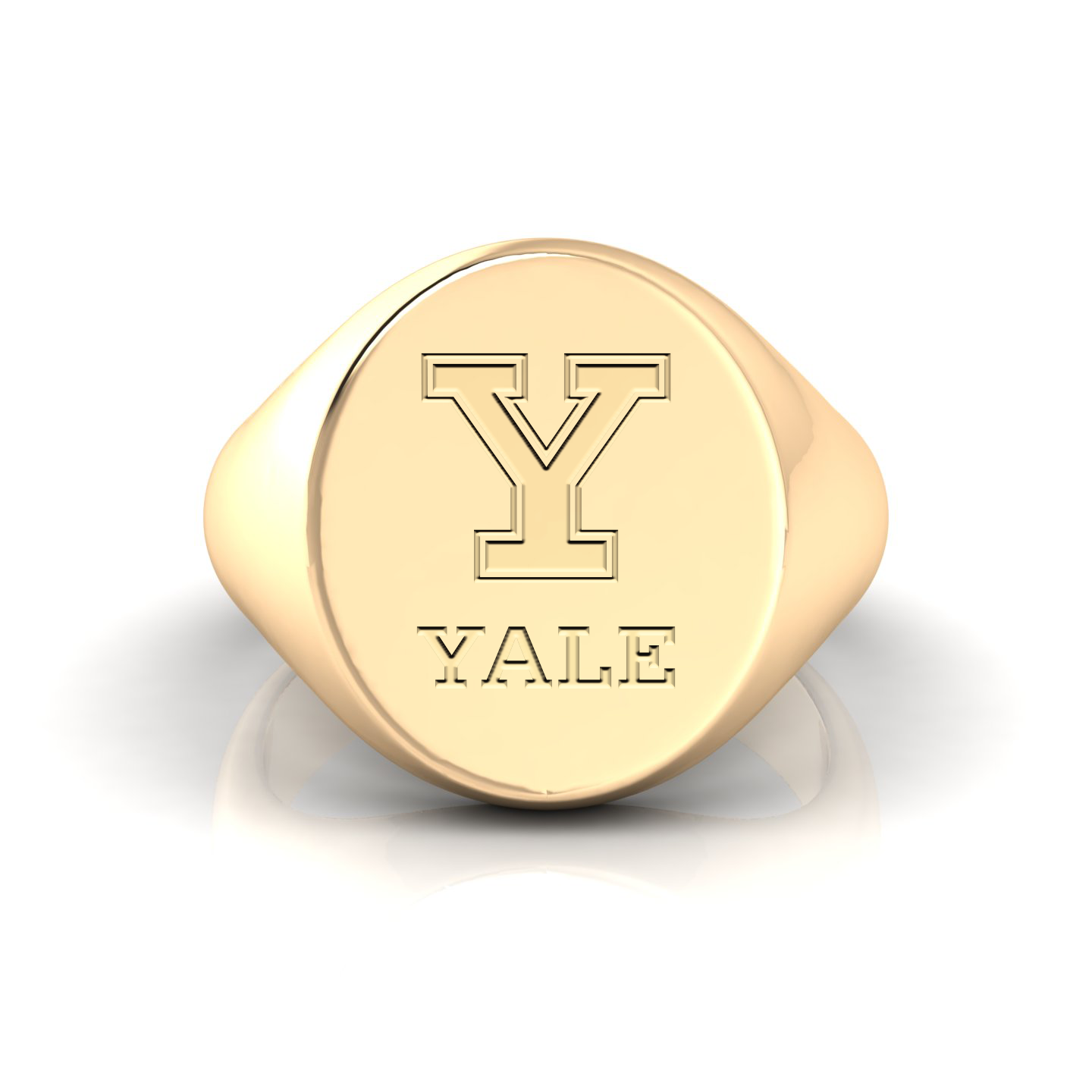 Yale Mini Oval Scooped Ring
Celebrate your love for one of the most prestigious universities in the world with this stunning Yale University Mini Oval Scooped Ring. Made of  14kt yellow gold, this ring exudes class and sophistication, just like the Ivy League institution it represents.
The oval shape of the ring, coupled with its scooped design, gives it a unique and modern look that sets it apart from other traditional college rings. The elegant engraving of the Yale University crest on the front of the ring adds a touch of tradition and nostalgia that any proud Yale alumnus will appreciate.
This ring is the perfect accessory which can also be worn every day as a symbol of your pride in your alma mater. Whether you're a recent graduate or a long-time fan of Yale University, this Mini Oval Scooped Ring is the ultimate way to show off your love for one of the most esteemed institutions in the world. So, whether you're shopping for yourself or a loved one, add this stunning piece to your collection today and show off your Yale pride in style.